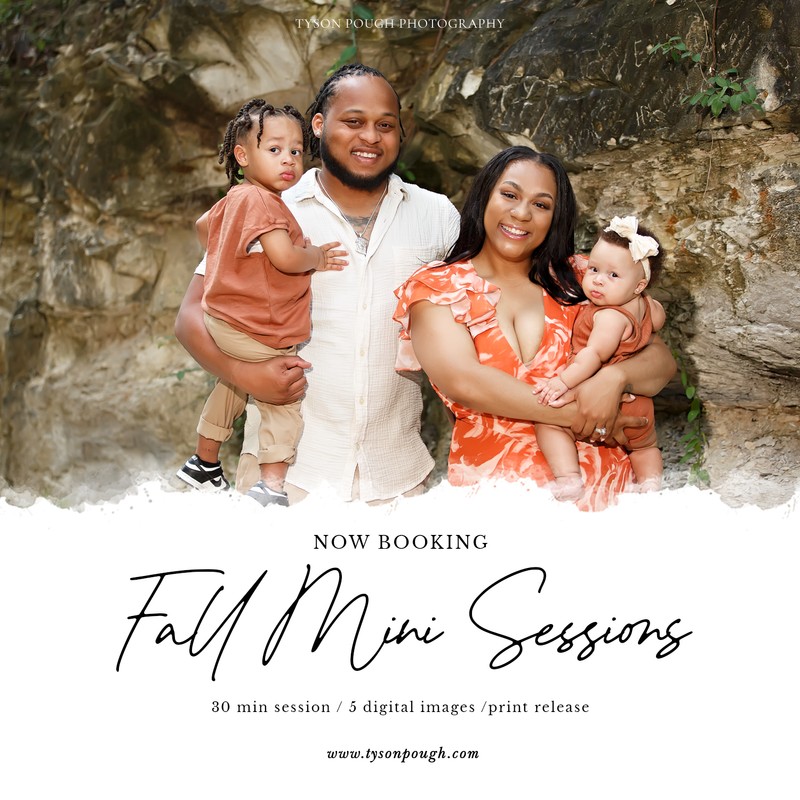 It's that magical time of year when the leaves turn vibrant shades of red, orange, and gold, creating the perfect backdrop for stunning photos. I'm thrilled to announce that my Fall Mini Sessions are now open for booking throughout the month of October, and I'd love to capture beautiful moments for you and your family!
Click the links below to see available times and to schedule your session:
October 8th: Prairie Creek Park
October 14 & 15th: Arbor Hills Nature Preserve
October 21st & 22nd: Arts District Dallas
October 28th & 29th: Prather/Davis Park
Each session is a quick and fun 30 minutes, designed to capture the essence of the season without taking up too much of your valuable time.