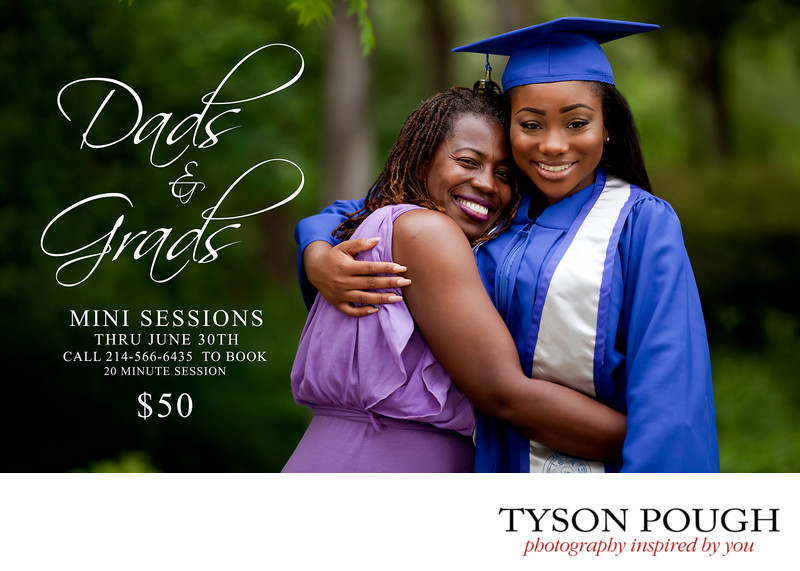 Dads and Grads Mini Sessions
We are celebrating Dads & Grads throughout the month of June!!! We are offering sessions that will be short and sweet with the same quality and service for which Tyson Pough Photography is known.
Who are the sessions for? Anyone. Yes, we are celebrating Dads & Grads but the sessions are for family, individual, couples, etc.
Where? Sessions will take place at Prairie Creek Park in Richardson.
When? Sessions are available now through June 30th. Contact us for availability.
How long? Sessions are 20 minutes each.
How much? The session is $50 for the session fee. Digital and print products are sold separately through the following collections:
Collection I ($299)
10 high res images
2 - 8x10 prints
1 mini look book
Collection 2 ($199)
5 high res images
Collection 3 ($149)
3 high res images